An article in Dna
Flairology bar school & Events
Juggles and flips are an interesting way to present your drink and that has become a profession to Pankaj Kamble and Sachin Gowde of Pune. These bartenders not only make the correct concoction of drinks but also serve them in a very creative way that adds to the pizzazz of the drink.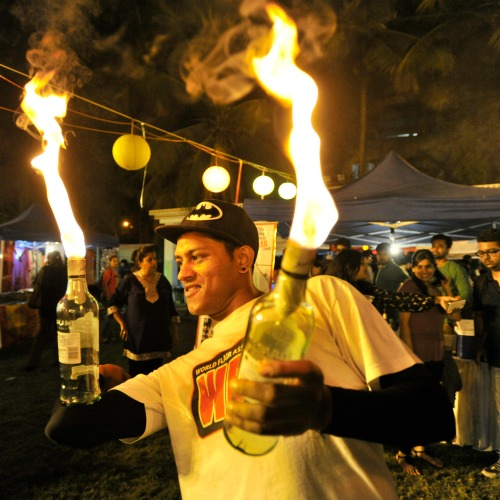 Guinness record holder
Kamble and Gowde hold a Guinness World Record for most number of cocktail flairs above the shoulder in a minute. Gowde placed first in the Skyy Vodka Global world Flair Bartending and Kamble secured second position in the same. "We don't have a major educational degree but we really have no regrets", said Gowde, "Bartending is the best thing that has happened to us", he added.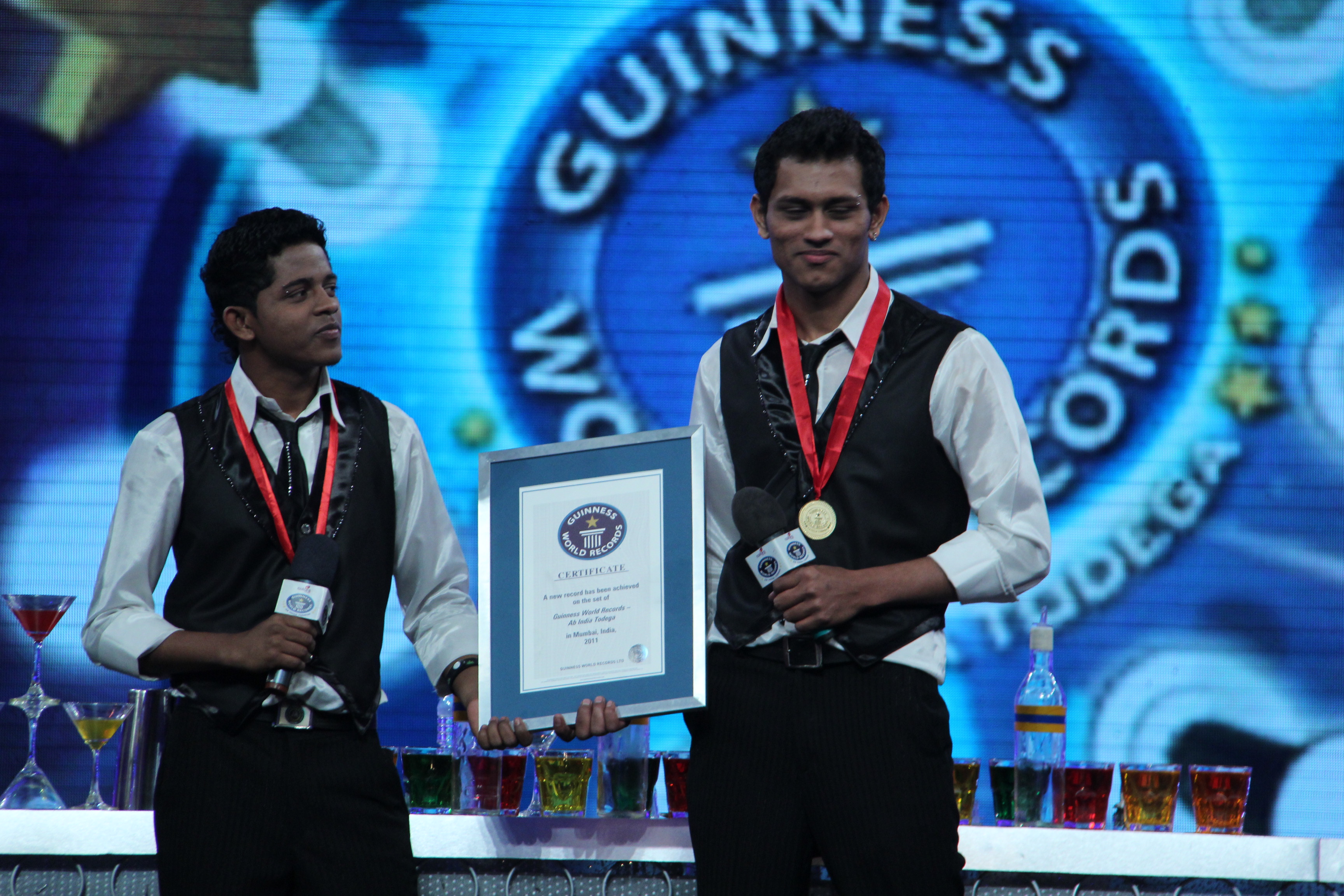 It is a glamorous profession
Kamble has got to travel the world because of his bartending skills and is thankful that he had the opportunity to showcase it to a variety of people.
"This profession is glamorous and I am in deep love with it", added Kamble.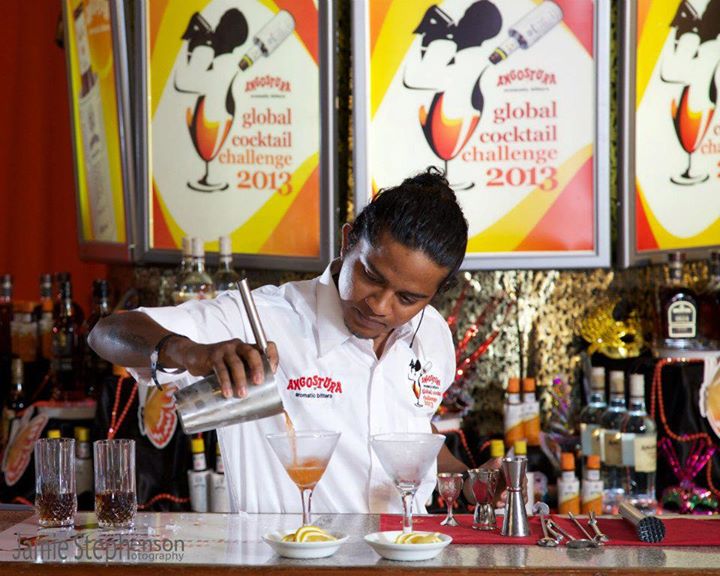 Bartending is a booming profession
"Everyone loves to drink in style, but how many know how to make that drink with style?" said Gowde who along with Kamble has formed an institute which certifies in Bartending.
"I want to make this profession acceptable in India and this will benefit the bartending community", expressed Kamble.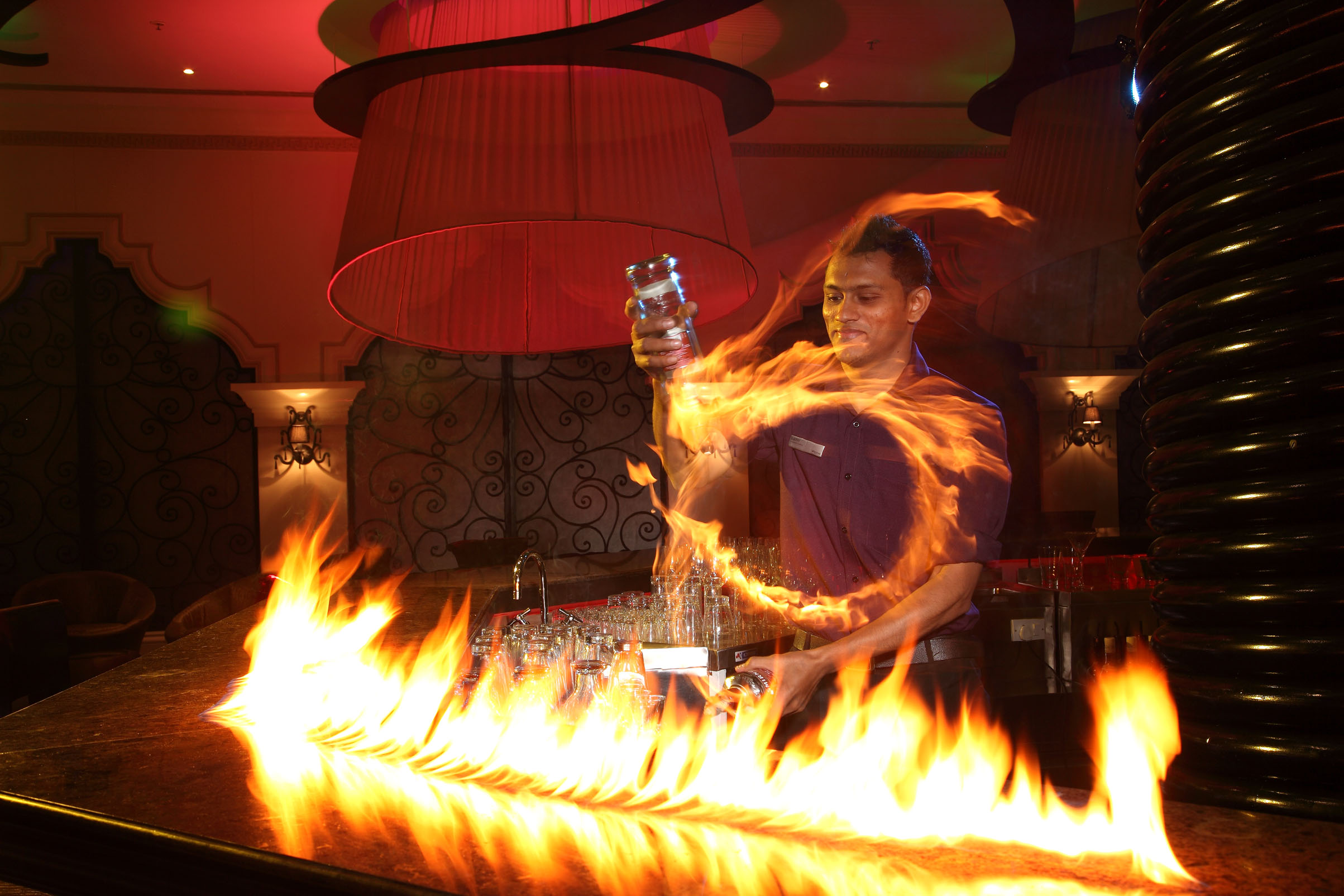 Gowde and Kamble have performed in several national and international events and hope to someday inspire youngsters with their unusual choice of a career.